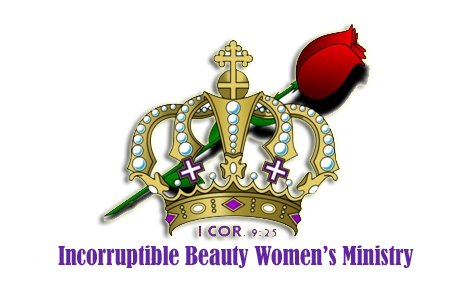 Incorruptible Beauty Women's Ministry
"Committed to Excellence in Beautifying the Lives of Women"
Who We Are
I.B.W.M.
is an established spiritual based and Spirit-led ministry that is devoted to helping women to thrive both naturally and spiritually regardless of their life circumstances. We are passionate about the Lord, our local church, community, as well as in transforming and renewing the lives of women.
Our Vision
Our vision is to inspire, encourage, equip and empower women to blossom and flourish into the Incorruptible Beauty that God has created and purposed for them to be. While promoting a sense of self-worth, values, respect and beauty all inspired by the Word of God.
Our Mission
To create a unified group of women who will know and articulate the God-given, priceless beauty they possess within, through prayer, studying the Word, community outreach and fellowship.